Texas-based Telecommunications service provider, NexxtGen is recognized for ensuring positive employee culture during a time of rapid growth.
NexxtGen, an innovation-focused Telecommunications Service Provider and Satellite Internet Provider, announced today that they have been certified as a Great Place to Work presented by the © Great Place to Work® Institute.
The Great Place to Work results showed 100% of employees say this is a great place to work!
"I'm so proud of our team for fostering a positive work culture as well as remaining goal-oriented and cultivating growth year over year… My vision for NexxtGen is materializing right in front of me and it wouldn't be possible without the stellar team at my side."

NexxtGen CEO, Eric Grant.
NexxtGen is excited to be recognized for its accomplishments! Keeping employees fulfilled can be a challenge, and NexxtGen is happy to be successful in this area. A great company culture is essential in the changing world of work and NexxtGen's organization is setting the bar high!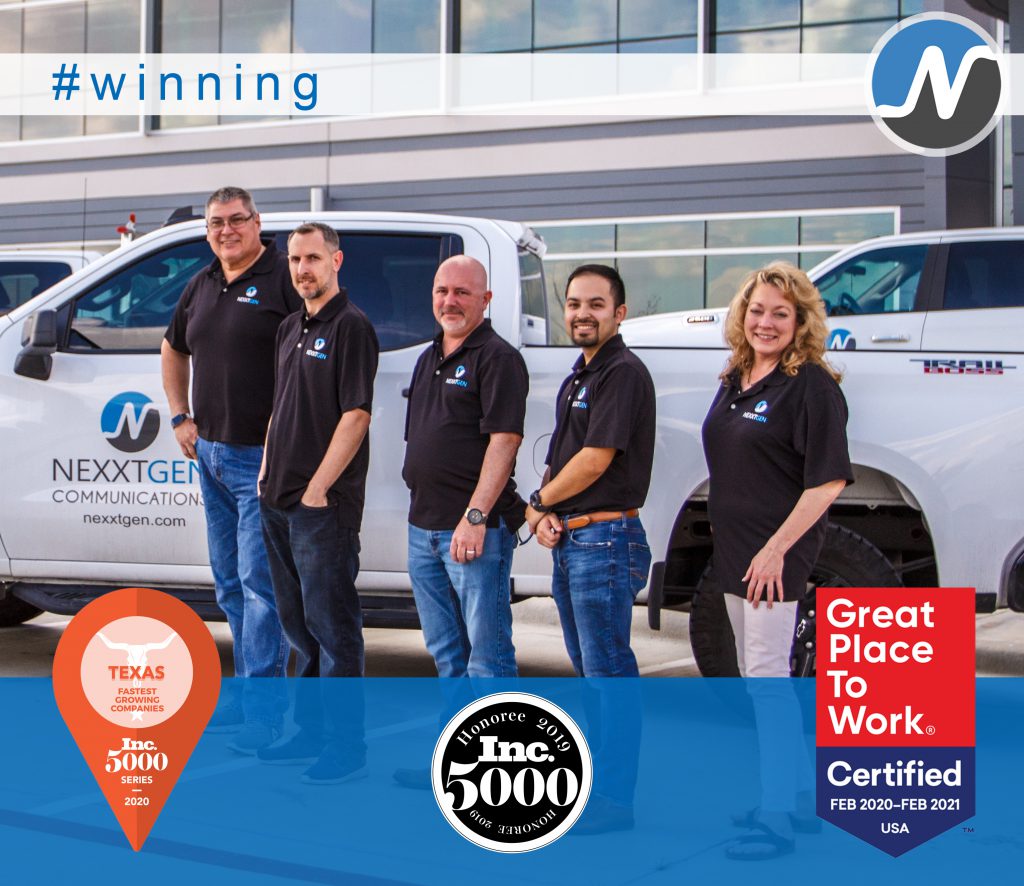 About © Great Place to Work®
Great Place to Work Certification leverages 30 years of research to quantify the current state of workplace culture and show how it compares to the best in the world. Organizations from across the globe had their employees complete the survey to be considered as a Great Place to Work. The U.S.-based employees at NexxtGen were asked to complete a research-backed Trust Index©, survey.