One tool, many devices
Network device configuration tool with templates, validation scripts, and more!
---
Auto-Config is our productivity-focused hardware configuration tool. After seeing our technicians hassle with several software suites to configure numerous different devices; Nexxtgen thought there must be a better way. Auto-Config was devised by our Software/Network experts to super-charge our network configuration process.
Forget manually typing out individual commands for each device. Provide a config file and Auto-Config will handle the rest. It's as simple as power, connect, configure.
Do you use a configuration template for multiple identical devices? Write your templates and upload them to Auto-Config. Instead of having to manually edit your template per device Auto-Config will handle all the work. Write once, use infinitely.
Do you run validation script against your configured devices? Auto-Config has you covered with our validation suite. With a click of a button Auto-Config will run your script and save the output to file.
Supported Devices
Most Cisco routers and switches
Sierra Wireless cellular modems
Palo Alto firewalls
Opengear terminal servers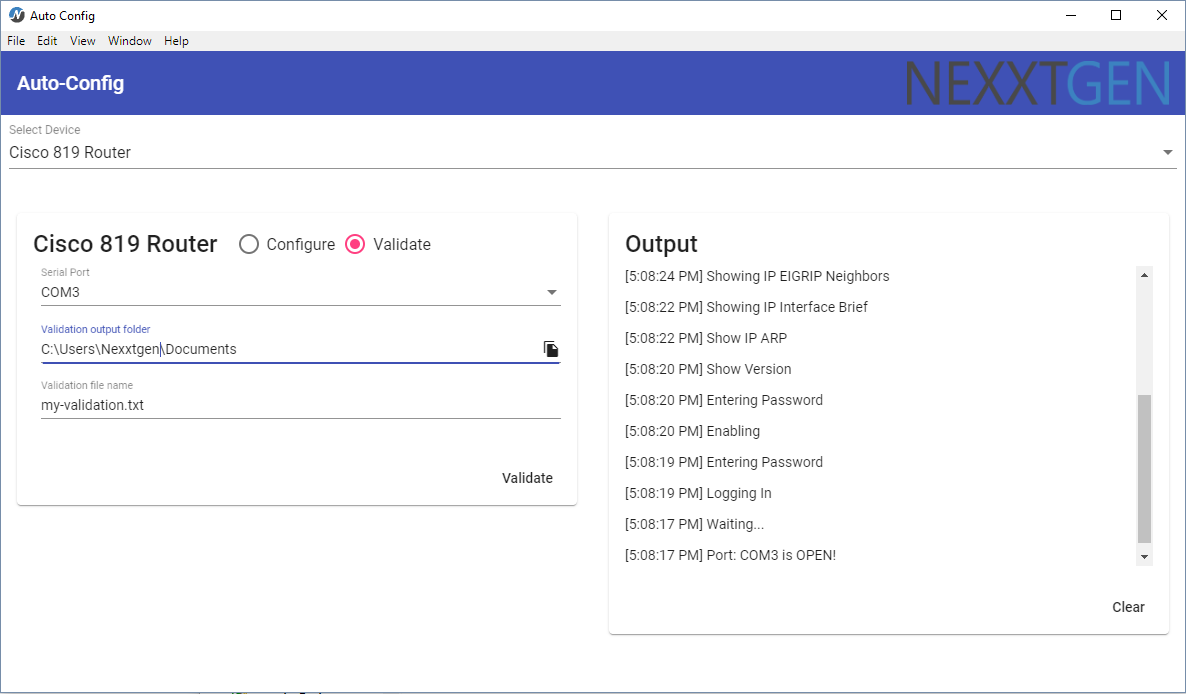 Auto-Config provides built-in validation scripts to ensure configurations stick
Validation Scripts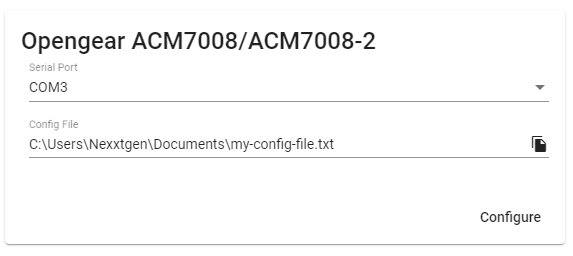 Auto-Config supports many network enabled devices
Supported Devices
---
Like what you see? We can show you more
Request a demo today!
---